We love all of the seasons, but fall is one of our favorites. Cooler temperatures, crisp fall air, brightly colored foliage, warm fuzzy sweaters and fall produce. Although there are plenty of fall produce options to choose from at the farmers market, we can't get enough of fall apples and pumpkins. Here are ten reasons why we love to eat apples and pumpkins.
All About Apples

#1 Fruit for the Day

The USDA considers one small apple as one serving of fruit, so if you are looking to increase your daily serving of fruit, grab an apple. According to Maggie Michalczyk RDN, Apples are also a good source of fiber, containing 17% of the recommended daily intake.*The amount of fruit every individual needs depends on a number of factors including age, level of physical activity and sex, so a daily serving of fruit is unique to every individual.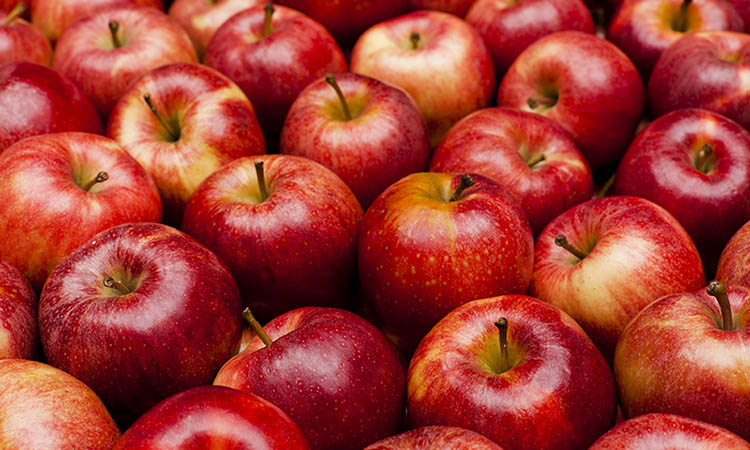 #2 Grab and Go

Apples are easy to grab on the go and can be conveniently packed for the day ahead without much fuss. Simply wash and enjoy or cut into slices so you can easily dip them in your favorite nut butter spread. Michalczyk reminds us to also eat the apple skin as a lot of the apple's vitamin content and fiber are actually in the skin.

Tip: Repurpose these veggie themed nut butter snack packs and give them a fruity spin with apples slices, nut butter and a small scoop of raw cacao nibs. Michalczyk says cacao nibs are like nature's chocolate chips sine they provide a healthy dose of fiber and iron. More reason to enjoy chocolate!
#3 Apples are Versatile

Apples are incredibly versatile and can be enjoyed in a number of ways. Whether you prefer apples on their own, raw in a fall salad, atop a bowl of morning oatmeal, baked into a delicious dessert, or made into homemade stuffing, apples are a fall staple due to their outstanding versatility. Michalczyk says, by adding apples to a dish,  we will essentially add more nutrients like potassium, vitamin C, and fiber to our meal, plus they deliver a great crunch. Michalczyk also explains that apples also contain, quercetin, an antioxidant known for its anti-inflammatory properties, ultimately proving the saying "an apple a day keeps the doctor away" may be truer than we even thought!
#4 They Last Forever
Okay, nothing lasts forever, but apples come pretty close. When stored on your kitchen countertop or in your pantry, freshly picked apples can last roughly 2-4 weeks, but for best results, store in your refrigerator crisper, where they can stay fresh for up to 6-8 weeks. That's right, all of those October apples can be used to make your family's favorite grain-free apple pies for Thanksgiving come November.

#5 You Can Repurpose Them

After apple picking, you may undoubtedly discover some apples that are past their prime, but instead of tossing them in your compost pile, repurpose them instead. Make a batch of homemade apple cider vinegar, applesauce or apple cider and repurpose any bad apples and turn them into something tasty.
Pass the Pumpkin

#1 Roasted Pumpkin Seeds

Nothing says fall like carving a pumpkin and saving the pumpkin seeds for roasting. Although traditional roasting recipes are delicious, get creative in the kitchen and try out some new flavor combinations like:
Cinnamon

Chili

Dill and Garlic

Honey

Sriracha
#2 Pumpkin Seed Butter

Not only can you roast your pumpkin seeds, but you can also use them to make your own batch of homemade pumpkin seed butter. Simply add your pumpkin seeds (raw, roasted or sprouted) to a food processor and blend for about five minutes or until seeds become a smooth spread. For an added hint of flavor, add a dash of salt or cinnamon before jarring. Enjoy as you would traditional nut butter spreads: on toast, in your morning smoothie or slathered on your apples from the orchard.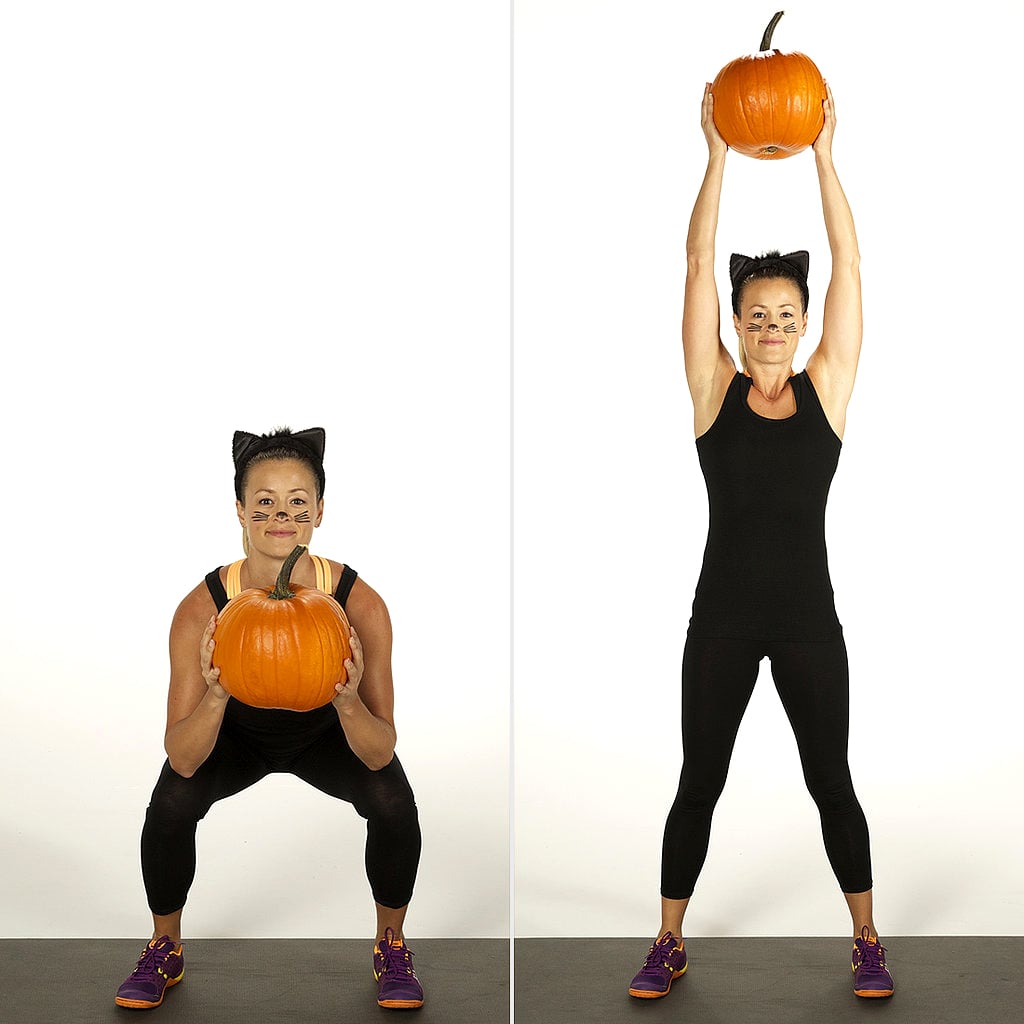 #3 Work Out Partners

Don't have a gym membership and can't get a friend to commit to being your designated workout buddy each week? No problem! Grab a pumpkin instead. Not only can you eat pumpkins, but they also make for the perfect workout partner. No more excuses for skipping your workout, simply grab a pumpkin instead.
RDN Tip: Michalczyk explains that pumpkin seeds are packed with fiber, zinc, potassium and magnesium, which makes them great to grab after a sweat session. Magnesium plays a huge role in energy metabolism as well as muscle contraction and relaxation---helping your body to recover after exercise. Pumpkin seeds are also great source of plant-based protein, which is especially great for vegan and vegetarian exercise enthusiasts or for those individuals looking to incorporate more plant-based options into their diet. Remember, your body needs protein after a workout to help rebuild muscle fibers to aim for about 18-22 grams depending on intensity after hitting the gym or lifting pumpkins!
#4 The Best Fall Baking (and Cooking) Partner

Like apples, pumpkins are the perfect fall baking partner, but pumpkins are good for more than just dessert recipes. From pumpkin pizza to pumpkin cracker spread, so many delicious dishes can be created with your fall pumpkins.
#5 They're Good for You
Low in calories and high in fiber, pumpkins are a true fall superfood that will add more nutrition and staying power to your meals and snacks, says Michalczyk. Their bright orange hue comes from carotenoids, including beta-carotene, which the body converts into vitamin A, which is known for supporting eye health.
Enjoy the fall season by planning a trip to the apple orchard and pumpkin patch so you can stock up on two of our fall favorites because they're good for your health.

Tag us @SimpleMills so we can see your faul haul.